Look out for the triangle graph papers here. If you are looking to construct figures of two dimensions then triangle graph paper comes in handy. A triangle graphing paper is used to display the interdependence between the two variables of an equilateral triangle. The graph shows the addition of the two variables as constant. Here you can find out different types of graphing paper templates available for free download in a pdf format. Making a triangle graphing paper from scratch may consume a lot of time, this is why it's better to download a template and use it. Check out the printable triangle graphing paper below and download one for your use.
Important Links:
What is Triangle Graph paper?
The purpose of using a triangle graphing paper is to graph the relationships between three variables on an equilateral triangle. This type of two-dimensional graph can be made when the sum of the three variables always adds up to a constant – usually 100% or 1.
You may find them frequently used to plot the compositions of mixtures in physical chemistry, petrology, mineralogy, metallurgy, and other physical sciences. If you are looking to display the interdependence between the two variables of an equilateral triangle then use a triangle graphing paper pdf.
Download Free Triangle Graph paper
Check out the graphing paper templates below and print out a suitable one. These graphing papers come in handy when it comes to school assignments and projects. Engineers are also using graph paper for a lot of their work. Here you can Download and print all the triangular graph paper you want.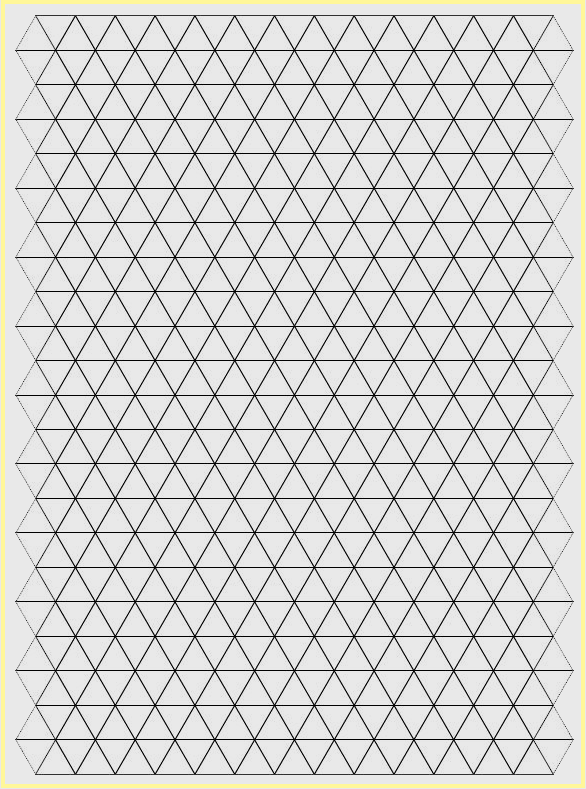 Equilateral Triangle Graph Paper
Drawing such a type of graphing paper is a complex and time-consuming process. If you are up for spending some time drawing then go ahead otherwise you can download a template online and use it. The utilization of graph paper templates has made the process of making a graphing paper easier and fluent.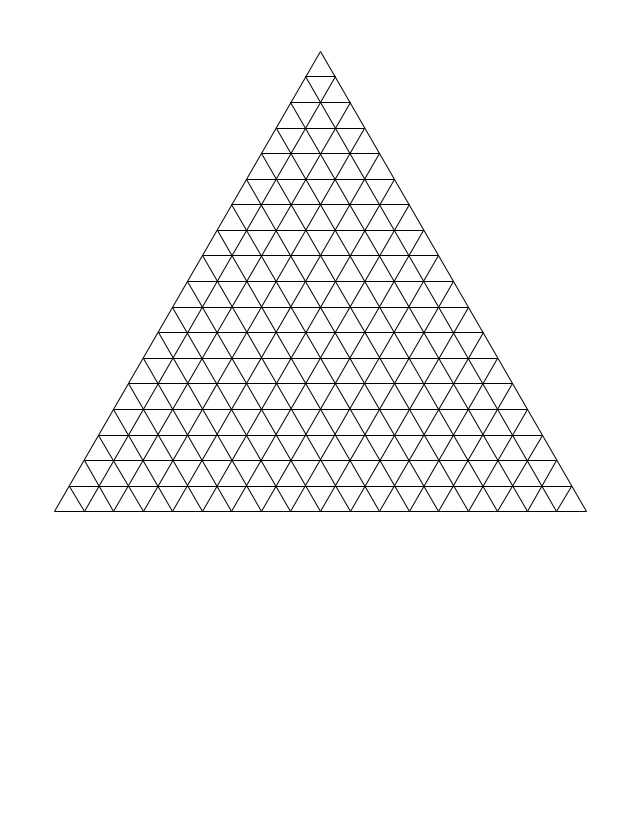 Printable Triangle Grid Paper
If you are a student or work in an office then you may surely need printable triangular graph paper. This graphing paper is used commonly to bring out effective results. You just need to download the correct graphing paper for your use.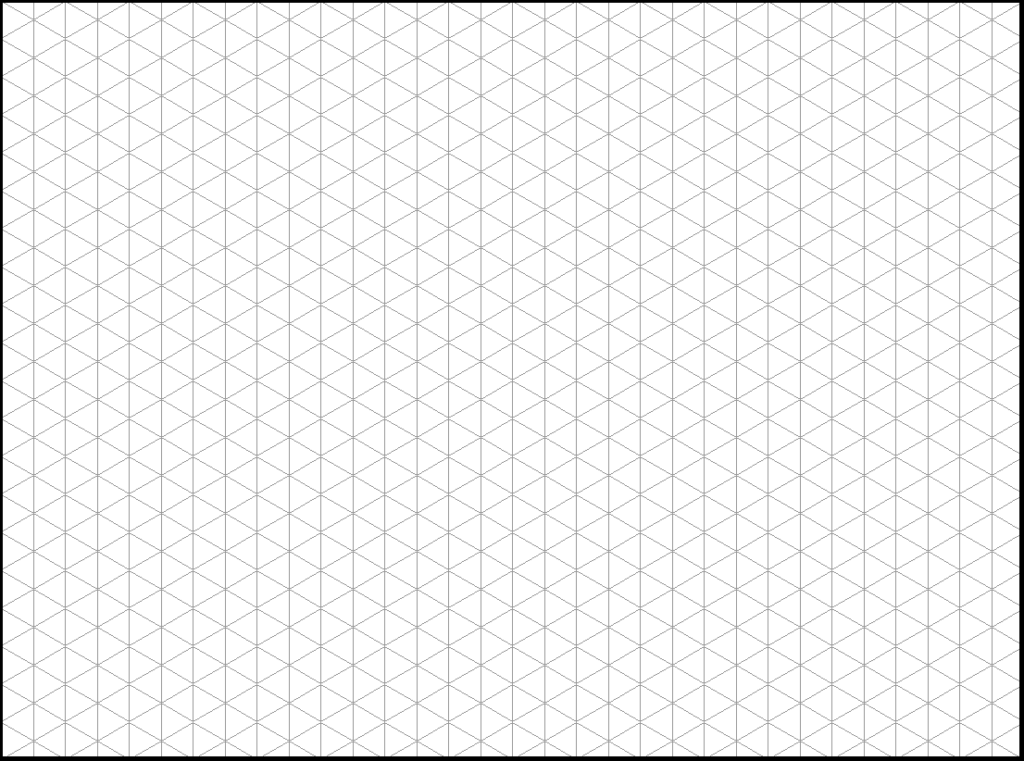 Triangle Graph Paper Template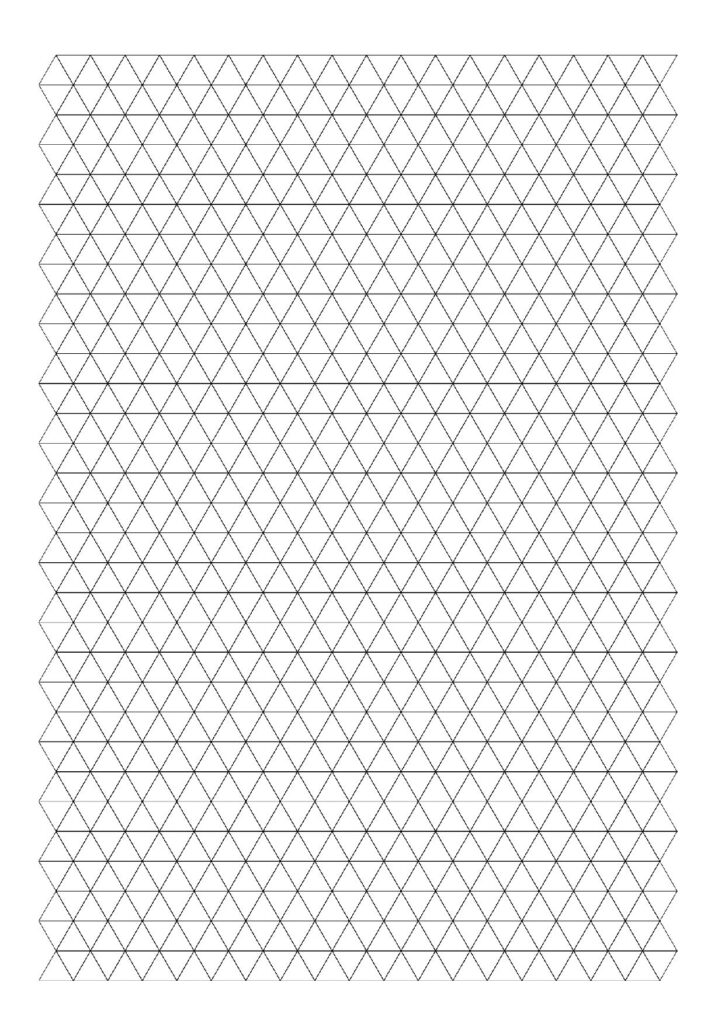 What to Use Equilateral Triangle On Graph Paper?
A triangular graphing paper is commonly used to show the relationship between three things in an equilateral triangle. It is used by the people who want to represent the correlation between the three things. There are parallel and vertical lines on the graph paper which results in making triangle grids on the graph paper.
If you wish to have this type of graphing paper then the Internet is the solution for you. There are tons of graphing papers available online for free download in printable and editable format. Try the templates online and you will surely get the best results. Here you can find out different types of triangular graphing papers and download a suitable one for your use.