Here you can find out isometric graph paper printable available for download. You can download printable isometric graph paper from here for your use. An isometric graph paper represents a series of connecting guidelines that form 60 degrees triangles. Six triangles that connect in one point form a hexagon which also depicts a cube. Below you can see a collection of isometric graph paper templates available for download in printable and editable format.
What is Isometric Graph paper?
Isometric graph paper or 3D graph paper is a triangular graph paper that uses a series of three guidelines forming a 60° grid of small triangles. The triangles are arranged in groups of six to make hexagons. An isometric graph paper is used in the design of the triangle point embroidery. It can be used to draw angles accurately.
Important Links:
What is the use of Isometric Graph Paper?
If you are wondering about the uses of the Isometric Graph Paper then please note that Isometric graph paper is used to create
isometric art,
three-dimensional drawings,
mapping games,
designing objects for 3D printing,
mathematical drawings such as reflections, cubes, translations, geometry, and rotations.
You can also use it for sketching various 3D lettering, pattern drawing, doodling, and coloring.
Different Sizes of Isometric Graph Paper
An isometric graph paper is available in different sizes. Some of the sizes are mentioned below.
Letter
A4
Legal
A3
A2
Poster
Movie Poster
Download Isometric Graph Paper Template PDF File
Isometric Square Dot Paper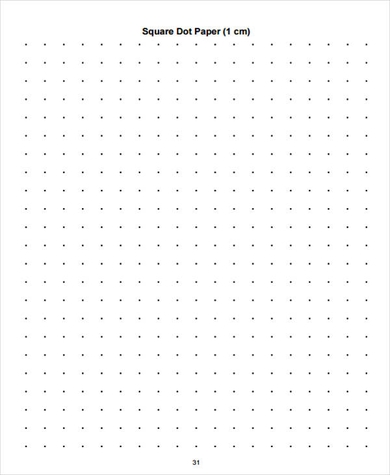 Isometric Dot Paper Sample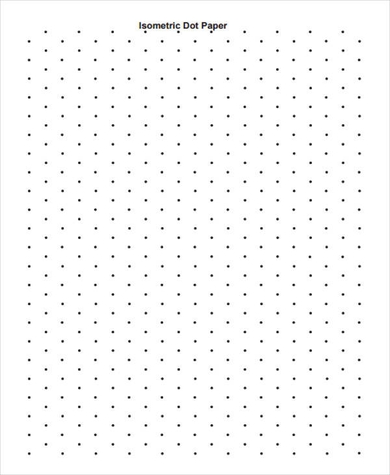 Isometric Drawing Graph Paper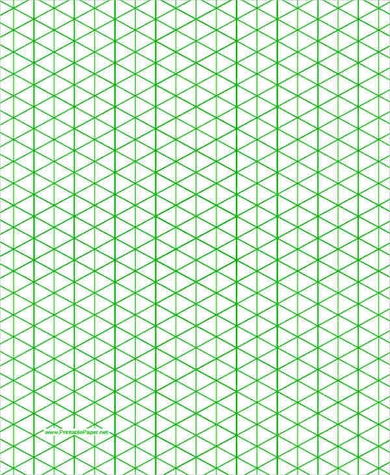 How to Print Isometric graph paper template in Landscape & Portrait format
If you want to take a print-out of the Isometric graph paper then firstly you need to download it. Here you can find out different types of Isometric graph paper templates available for free download in pdf format. You can choose to download any graphing paper from here that is suitable for your use.
You can take a print-out easily once you have a graphing paper downloaded to your computer or laptop. Taking a print-out is no rocket science, all you need is a printer and a good quality paper sheet.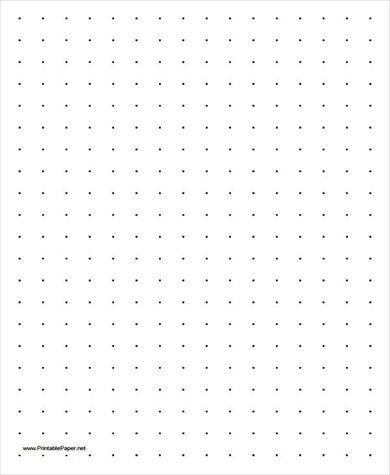 printablepaper.net
Where to Buy Best Isometric Graph Paper Notebook
If you are looking to Buy Best Isometric Graph Paper Notebook then below you can find out the link.
The Book Contains:
120 Isometric graph paper with a grid of equilateral triangles (each measuring .28″)
Matte paperback cover
Size at 8.5 x 11 in / 21.59 x 27.94 cm
Link: https://www.amazon.in/Isometric-Graph-Paper-Notebook-Graphing/dp/1724462342
Using an Isometric Graph Paper is simple. In this type of graph paper, the boxes are angled so you automatically end up drawing in 3D. You can draw your vertical lines the way you would normally do and then draw your faces and depth on the angled lines. Feel free to download and print as many copies of our isometric paper as you want for your personal use. Different types of graph papers are shared here, you can choose to download any template from here in a PDF format and start using it for your use. If you are a student, teacher, interested in mathematics/drawing/engineering then make sure to check out the templates here and download them.